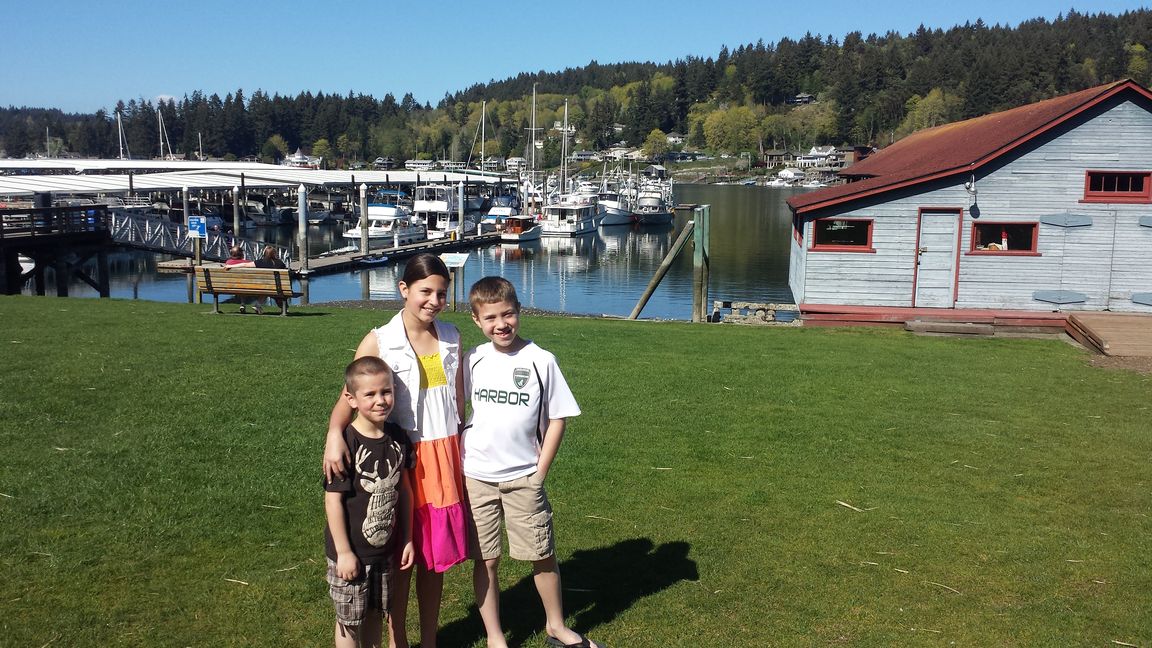 What does a spring Saturday look like in Gig Harbor? Well…ok, different for everyone of course, but with one common thread – everyone is outside. When your downtown district is on the water and built for walking around, how do you resist?
We had two lacrosse games this past Saturday morning (1 win, 1 tie), but then we headed downtown for some sun and good food. Nothing says sunny day at a waterfront park like an amazing food truck. Only – it's a food trolley and GH is covered because the culinary genius behind JW (also downtown/Millville, of course) has made it so!
JW @ The Boatyard is the real deal!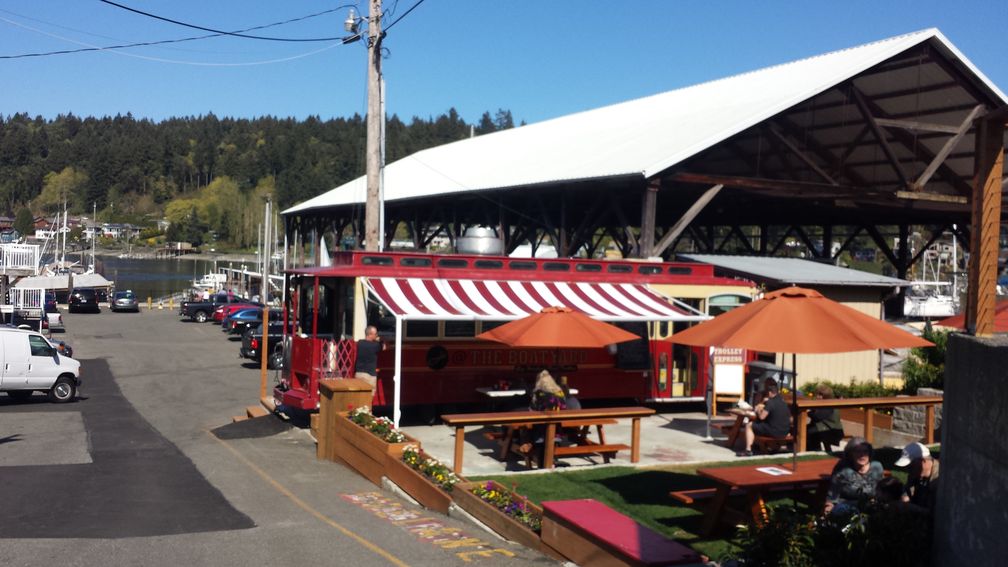 This isn't your average "food truck" fare – I had an outstanding lobster roll and my 9 year old had calamari strips – but I will tell you that the food quality and the setting are a definite match. From salmon chowder or apple cider pulled pork sandwiches to shoe string french fries and bacon/cheddar corndogs – everyone in your group will find something they're excited to order. If you haven't been there yet – make some plans!
From the trolley our post-meal stroll took us to Skansie Brothers Park to check out the water and see all the dogs out for a walk.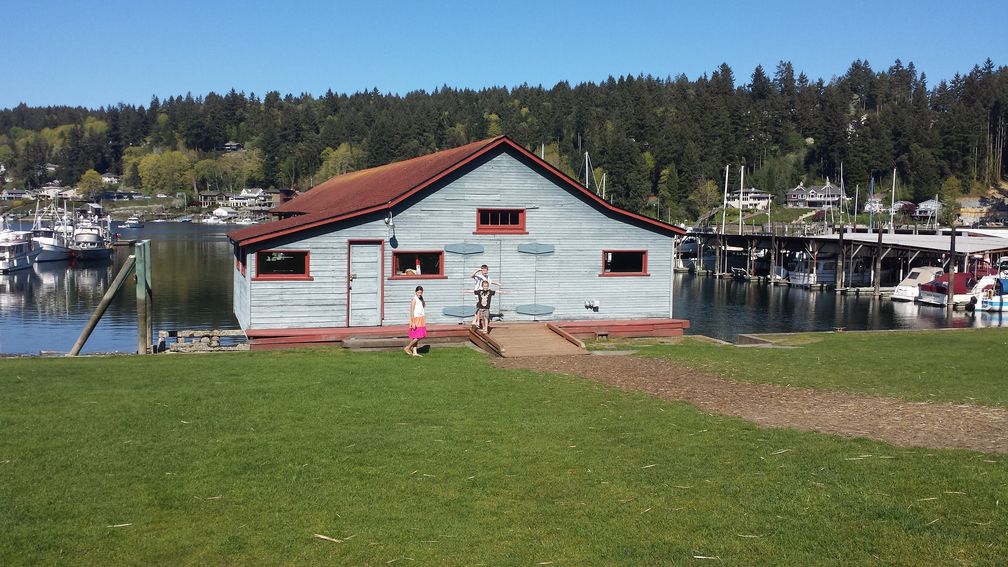 After dropping off the family and showing houses for a short time, I headed over to my new favorite spot to grab some beer. In the old Ray's Meat Market building (Purdy Bridge), check out Local Boys Tap Room if you haven't already.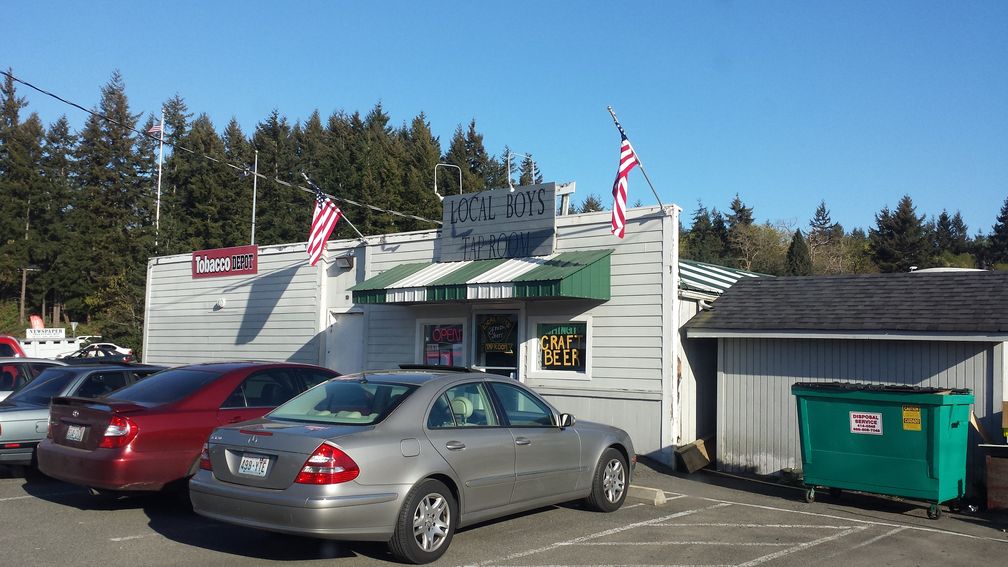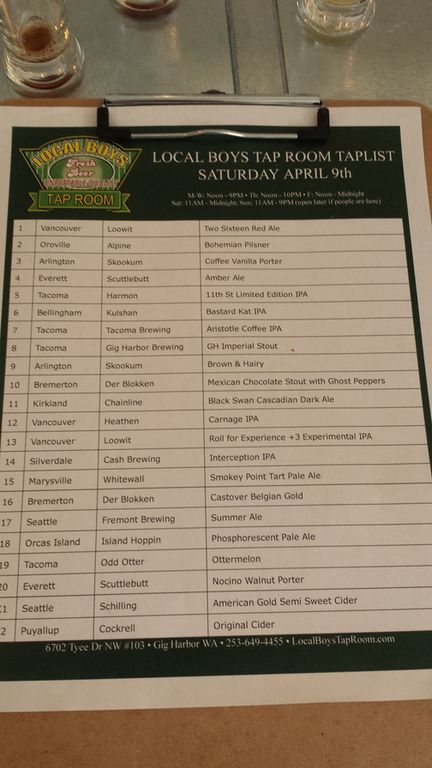 With 22 to chose from, this place is no joke. Check out this taplist! Rotating handles – all Washington brews, so check back often.​ With a full growler in hand, I headed home to grill for the wife & kids and enjoy the late setting sun.
I guess my whole point is this: I couldn't have had a better Saturday, and where I live had A LOT to do with that. If you live in Gig Harbor, enjoy everything it has to offer – make that effort for yourself, family, and friends! If you don't live here, come visit! Either way – for a weekend or a lifetime – do what you can to truly live the South Sound. This place can be your paradise if you'll let it.